PPC Marketing lets you reach the potential audience that is relevant to your business.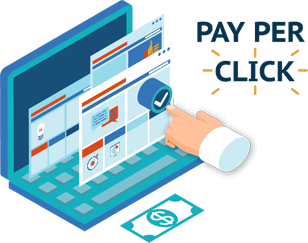 Our company has many pre-defined packages for PPC marketing and we offer custom solutions also. You can pick the best option that suits your business needs and budget. You can set a budget and we would ensure that it will never exceed that. No matter what your budget for Pay per click marketing may be, we will plan the best campaign, which helps you enhance the profits. Pay-Per-Click Marketing (PPC) brings in revenue with targeted keywords. A proven track record of connecting businesses and customers through PPC proves GoingIT, a SEO Company Melbourne, knows which keywords to incorporate to build your online presence.
Making use of the cutting-edge technologies and the latest techniques, we create data-driven campaigns to maximize your results. Our strategic approach drives strong commercial returns. Utilizing the expertise and technology expertise, we come up with cutting-edge campaigns to help our clients stay ahead of the digital curve. Our experts always track your ROI with Google Analytics so that you can improve your marketing strategies. We ensure that people recognize your brand. Whether you are a national brand or a local business, we help you reach the targeted audience and increase visits to your website with high quality clicks. We always make sure that your ads are inventive and targeted to grow your business online.
With several years of experience in the industry, we have helped many businesses prosper. Contact PPC Melbourne team now and know how we can help you.