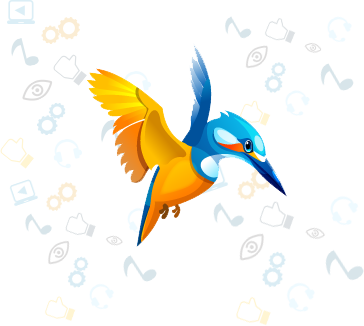 The creative logo designers working with GoingIT have several years of experience in Logo Design Melbourne. They have created many brand identities and are confident that they can cater to all the types of logo design requirements. No matter what your size of business is, we will create logos that are awesome and great-looking. We design logos for web and print media.
Many clients make the mistake of hiring logo designers at cheap rates. The designers claim to offer logo designs for a few dollars. Beware of such companies. You may end up paying more for copyright violations. There are chances that the designers send you logo designs Melbourne that are used by every Tom, Dick and Harry. We make sure that we never make use of clip-art & such nuisances for logo design Melbourne.
For us, every client is important. Our expert logo designing team ensures that our clients get exceptional logo design solutions Melbourne at affordable costs. We are known for creating eye-catchy and professional logos for your business. We have constantly won client's appreciations for our logo designs. Without carrying any imitation, we design logos from the scratch. Our team always ensures complete client satisfaction. Looking for custom, creative and hassle-free logo designs? Get in touch with our team now to know how we can help your business reach new heights. We shall be glad to assist you.