Head Start with GoingIT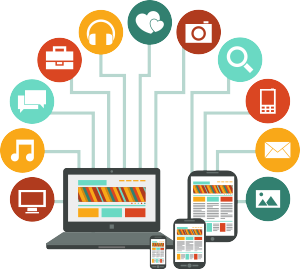 Since we started web development early, we believe we have an edge and the expertise. We have gained enough experience and knowledge in the field of corporate website development Melbourne. Besides, we have got a good chance to work with the leading clients for diverse categories of corporate websites. This makes us feel confident that we can deliver exceptional corporate website design solutions in Melbourne, Australia. We create innovative and functional websites for corporate. With forward thinking approach, we help businesses succeed online.
Unfortunately, there's no single solution that fits for corporate website development projects. Hence, we offer custom and tailored solutions for website design and development. Our website designers and developers go an extra mile to enhance the chances of your success, which begins with an effective online presence. Whether you want to develop a website from the scratch or looking to revamp an existing corporate website, we are there to help! Should you need quotes or free consultation for corporate website development, feel free to Contact us.